Sturdy, dependable, and well-equipped, the Forester has become a favorite for a wide array of drivers. With that kind of reputation, Subaru could easily rest on its laurels and just treat people to more of the same product. Rather than doing that, the automaker is using the 2019 model to deliver a wide array of big improvements aimed at keeping this compact SUV on top.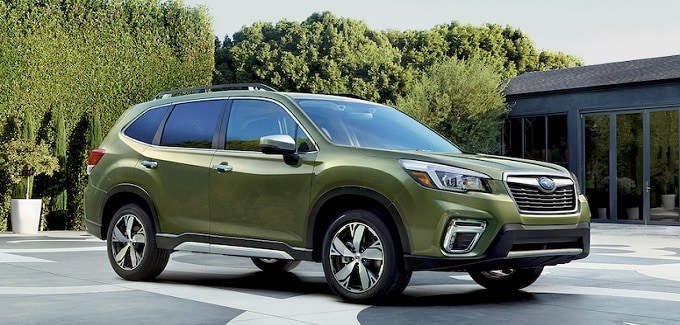 Available in five different trims, the new Subaru Forester will come equipped with a wide array of performance and safety features. These, of course, include things like standard all-wheel drive, a mainstay of the Subaru lineup. Drivers will also enjoy the benefits of the now-standard EyeSight safety system. Offering safety technology like automatic pre-collision braking, lane keep assist, and more, it adds up to one of the safest SUVs on the modern road.
The Forester will likewise introduce the all-new Subaru DriverFocus system. Designed to help drivers stay safe, the DriverFocus system monitors the driver and provides alerts if it detects you're getting tired or distracted. DriverFocus can recognize five different drivers, along with their preferred climate settings, mirror positioning, and seat positioning. Countless accidents occur because of driver distraction. DriverFocus is aimed at helping people prevent that.
Would you like to know more about everything the 2019 Forester has to offer? Get in touch with us at Bird Road Subaru in Miami, FL. The Subaru inventory at our convenient location includes new Forester models that we'd love to show you. We frequently offer valuable finance specials aimed at making vehicles like the 2019 Forester more affordable.